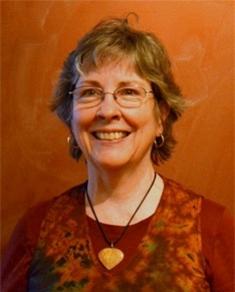 Kandi has been a Reiki Master practitioner for 8 years and has 13 years of experience practicing Reiki. She became a Reiki Master Teacher in 2014. She is a professional member of the International Center for Reiki Training. In August, 2014 she received certification in Sacred Childbirth with Reiki. In October 2016, she received her certification in Karuna Holy Fire ll from William Lee Rand, founder of International Center for Reiki Training (ICRT). Having been recently upgraded to Karuna Holy Fire lll, she is now offering Karuna Holy Fire lll to Master practitioners. In May 2017, she received her certification as a Medical Reiki™ Master with the Gold Standards & Practices of Raven Keyes Medical Reiki International and now offers Reiki in Pre Op. & Post Op. This can make a big difference in recovery for the patient as well as comfort and peace for the family. In 2018 she completed a Crystal Healing Intensive, in beautiful Sedona, Arizona. 2018 also brought the great joy of certification in Vibrational Sound Therapy and first level of Energy Medicine Yoga training, added to her already 500hr yoga teacher training. She has recently completed Pamela Miles Reiki and Medicine Intensive in March 2019. In November 2019 Kandi visited the sacred Reiki sites in Japan including the burial site and memorial stone erected for the founder of the Usui Reiki system, Mikao Usui, and Mount Kurama where he received the gift of Reiki.  Please click here to see some of those pictures. It was an amazing experience. In 2021 Kandi took the first level of Dar Shem Reiki and completed an additional 3 day Master Class with the International House of Reiki.
She continues to develop her expertise in Reiki and shares the grace and peace of Reiki in her daily life as a yoga instructor a Reiki teacher, a friend, wife and mother.
Reiki is a way of life.
The joy of teaching is an ongoing inspiration in Kandi's life.
"Reiki allows us to extend compassion to ourselves, the community and the planet by offering a loving touch." – Kandi Austin, Founder
Mehmet Oz, MD has famously suggested, "Energy medicine is the last great frontier in medicine."
Kandi offers expert training in all levels of the Usui/Holy Fire lll system of Natural Healing.