Karen Custer offers monthly group matrix sessions (virtual and in-person), and workshops on The Matrix Process. This process involves working with the group field to create higher states of consciousness for personal and world healing. She has discovered that when certain conditions are present in a group–a commonly held intent for healing, good grounding, a connection to both Earth and Heaven, and a unified group field–a collective movement towards a greater wholeness activates.
As part of this process, the group creates a subtle energy structure which Karen calls a matrix. This vessel can hold higher and more dynamic states of consciousness than any one individual is capable of. This is the power of unified group field consciousness. In this way we tap into deeper expressions of love, peace, oneness, and wisdom which we work with for both personal growth and world healing.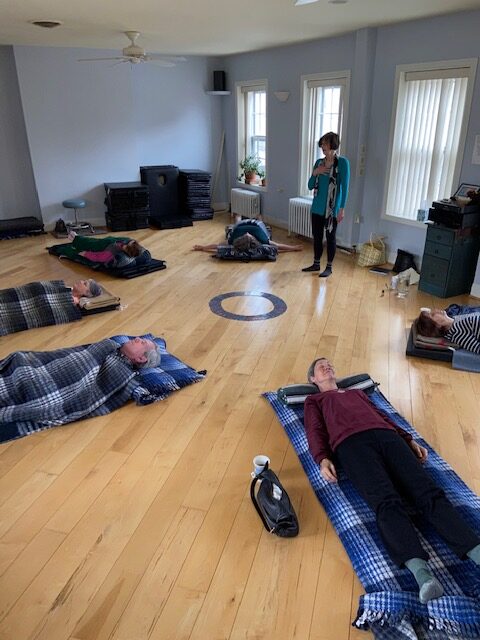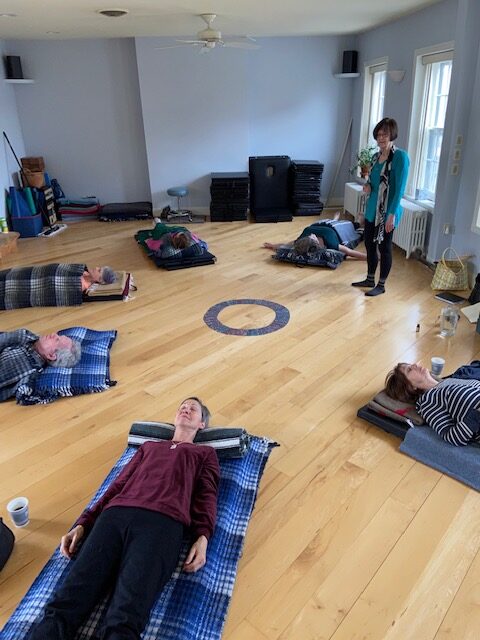 Karen has found that when we release what holds us back, we move towards expanding definitions of wholeness. When we consciously and actively live from this place of greater connection, something profound happens to us: our experience and understanding of who we are grow, and we become more alive as our sense of self reaches beyond the boundaries of our skin.
For more information, call 240-457-2549 or contact Karen at [email protected].